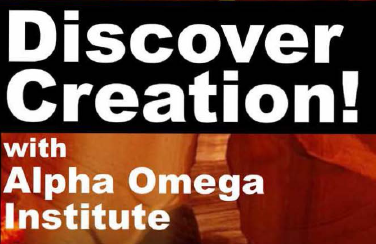 Come, join us for an AOI Discover Creation Seminar with Christian geologist and biologist, Dave and Mary Jo Nutting.
5:00 pm   Potluck & Fellowship (Bring a dish to share)
6:00 pm   Dinosaurs–Jurassic Park or Genesis Ark?
7:00 pm   Noah's Flood: Amazing Archaelogy/Geology Evidence
FAQ's:
All ages are welcome. Most material targeted for ages 8 to adult. Sessions are 50 min with a 10 min break.
No cost. Free will offering will be available.
Child care is not available due to the range of targeted ages included. Parents are encouraged to bring children including infants and step out if necessary.